Posted:
Aug 9th, 2022
4:22 am

There is no reason for aging or a disability to restrict your independence and quality of life in your home. And, the good news is, independence is within reach with new accessible accessories that can be installed in your home without having to do a full remodel.
Older people who want to age in place in their homes and people with mobility challenges are switching out cabinetry, counter tops and stove tops with accessible accessories. Pull down shelving, roll stove tops, slide out cabinets, and automated lighting make everyday tasks easier and safer, whether you're standing with a walker or sitting in a chair or wheelchair. And a toilet paper holder that doubles as a grab bar makes getting up and down easier, without guests knowing you need the help. These products are about freedom, comfort, flexibility, and self-reliance. Here is a sampling: 
5 Accessible Accessories for Independent Living
People love to gather in the kitchen. A stove with adjustable height allows you to fry, boil, simmer or sauté from a seated position.
Reaching deep into a cabinet can be a challenge and could result in a fall. A slide out cabinet can give you easier access to pots, pans, and mixing bowls.
For many, tall kitchen cabinets are difficult, and in some cases, impossible to reach.
Pull-down and automated shelves can solve this problem, along with electric opening doors.
Remodeling your existing cabinetry from reach in to slide out cabinetry will make it possible for you to efficiently access the items you need from a seated position.
Height adjustable, designer-style benches are easy to use in the shower and provide comfort and safety.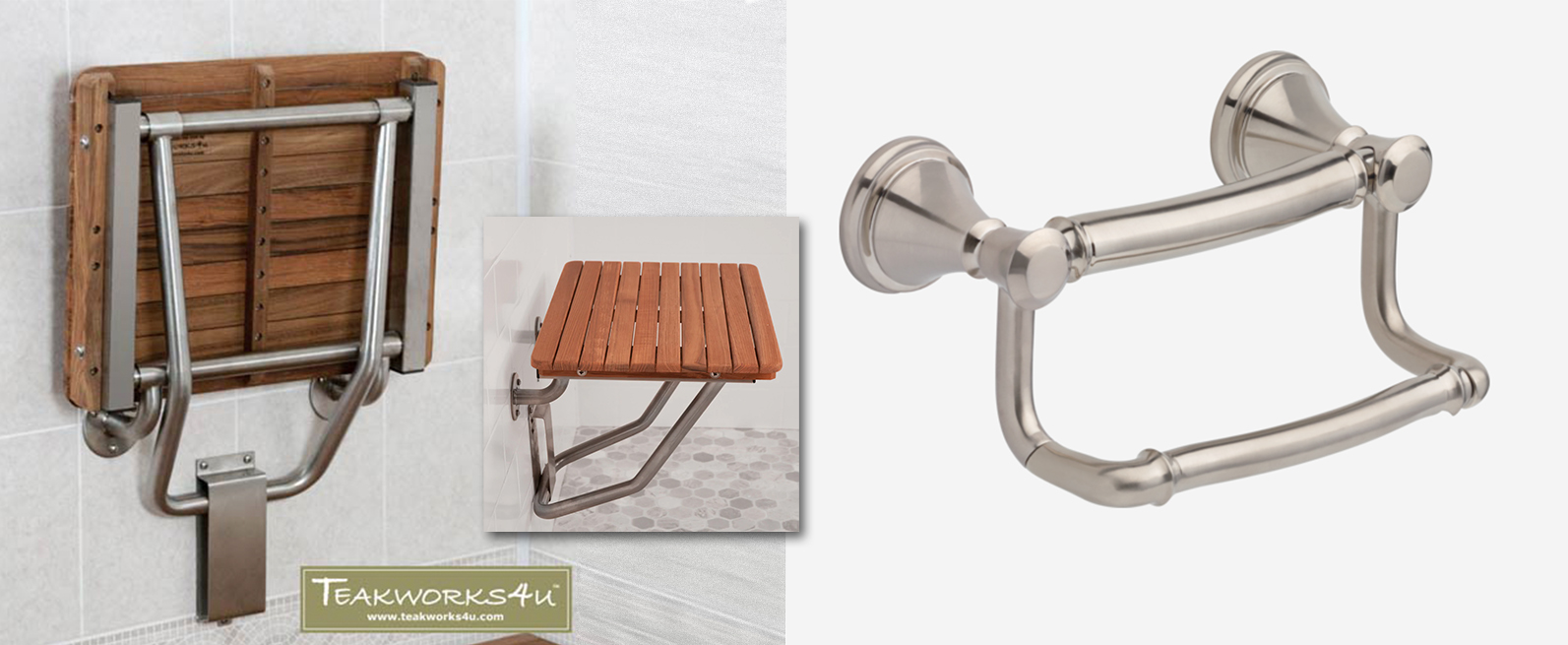 Be self-reliant while keeping your space safe, but also beautiful. Access Design + Build loves finding the right accessible accessories to meet our clients' needs. During your complementary home visit – we'll listen and learn about you. You'll share your challenges and together, we'll choose accessible accessories to overcome them.